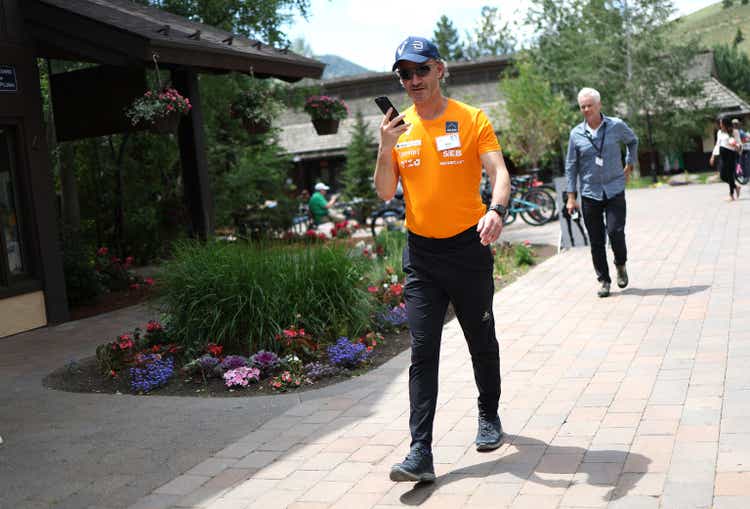 Palantir, the tech provider for the CIA and Department of Defense, has captured the market's attention since going public in 2021. While some hail it as visionary, others see it as an overblown, speculative venture. The company's expensive valuation at over 19x revenue and its history of diluted shareholder returns have raised eyebrows.
Still, Palantir's products, which include Gotham, Foundry, and Apollo, empower government and commercial clients to streamline operations and decision-making, with its new 'AIP' standing as a potential game-changer. Despite concerns, the company seems poised for growth.
Financially, Palantir is showing promise, with a positive turn in profitability and impressive year-over-year revenue growth. The company has effectively managed costs and its net revenue retention and growth are on an upward trajectory.
Despite its potential, some critics argue that Palantir's steep valuation is unjustified. Trading at over 19 times sales, while profitable, it still demands a significant premium. However, historical parallels with companies like ServiceNow suggest that this could be just the beginning of a substantial run for Palantir.
While the stock has seen a remarkable rally, it's possible that there's still room for growth as the company continues to progress. With a solid financial foundation and ongoing growth potential, a price target of $50 per share within a few years could be within reach.
However, investors should remain cautious of the risks associated with Palantir, including its dependence on government contracts and potential competition in the data analytics field. Despite these risks, the company's overall financial health and promising product portfolio warrant a "Strong buy" rating.
Cheers!