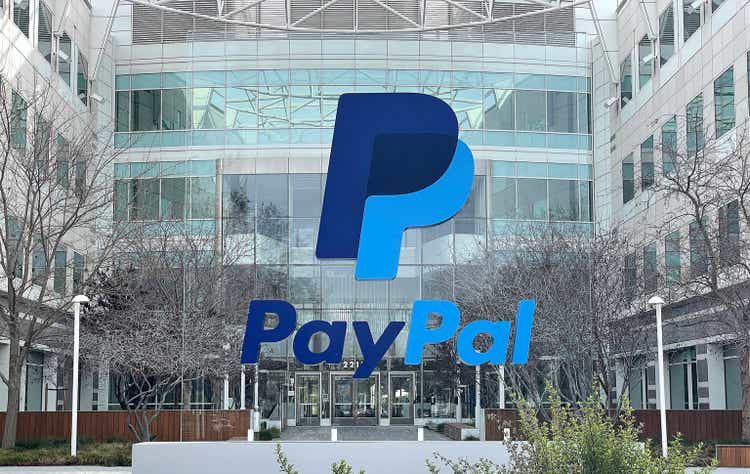 PayPal Holdings, Inc. (NASDAQ:PYPL) has undergone a CEO transition, with Alex Chriss taking over from Dan Schulman on September 27. As the company prepares to release its third-quarter earnings on November 1, it is a critical period for Chriss and his team. In this article, we will assess the challenges and opportunities facing PayPal and provide insights into its future prospects.
Competition and Challenges
PayPal faces intense competition from emerging startups and tech giants like Apple, Amazon, and Google, all vying for a piece of the digital payments market. Additionally, the company's venture into the unbranded space has faced challenges, especially in comparison to industry leaders like Stripe and Adyen.
Earnings and Market Performance
With PayPal's stock price experiencing a significant decline, there are concerns about the company's future earnings and market performance. However, it is important to note that PayPal remains a profitable company with a positive free cash flow. Management believes that the shares are undervalued and plans to repurchase them to enhance shareholder value.
Technical Analysis and Future Outlook
Technical analysis indicates that PayPal's stock is in a downtrend, forming lower highs and lower lows. While there may be temporary reversals due to oversold conditions, investors should approach the stock cautiously and be mindful of its long-term prospects. Overcoming the current challenges and implementing successful recovery strategies will take time.
Conclusion
In conclusion, PayPal's future remains uncertain as it navigates competition in the digital payments market and strives to regain momentum. While there are both bullish and bearish arguments surrounding the stock, it is crucial for investors to conduct their own research and exercise independent thinking. As a result, the rating for PayPal is downgraded to "Hold."
Important note: Investors are reminded to do their due diligence and not rely on the information provided as financial advice. Please always apply independent thinking and note that the rating is not intended to time a specific entry/exit at the point of writing unless otherwise specified.
We Want To Hear From You
Have constructive commentary to improve our thesis? Spotted a critical gap in our view? Saw something important that we didn't? Agree or disagree? Comment below with the aim of helping everyone in the community to learn better!