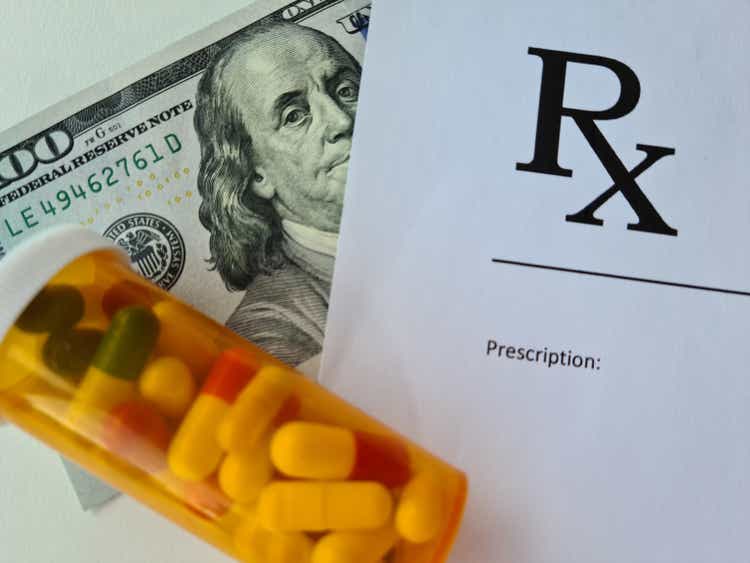 The pharmaceutical industry's leading lobbying group, PhRMA, and pharmacy benefit managers (PBMs) are once again locking horns in a longstanding battle over who bears the responsibility for the soaring drug costs in the United States. This clash comes at a time when public scrutiny of the issue is at an all-time high.
The Biden Administration took a historic step this year by implementing the Inflation Reduction Act (IRA), empowering the Centers for Medicare and Medicaid Services (CMS) to negotiate drug prices for the first time ever.
The United States Congress has also intensified its efforts to rein in PBMs, who act as intermediaries between health plans, pharmaceutical manufacturers, and pharmacies.
Amidst the mounting pressure on the industry due to skyrocketing healthcare costs, PhRMA, also known as the Pharmaceutical Research and Manufacturers of America, has pointed fingers at PBMs for the rising drug prices. The lobbying group applauds the country's patent system for fostering innovation and credits it for supporting a competitive market.
"Our intellectual property (IP) and patent system support a competitive market," stated PhRMA in a blog post published in September, highlighting that over 90% of drug prescriptions are for cheaper versions of branded drugs.
The group asserts that off-patent drugs, commonly referred to as generics and biosimilars, have saved the U.S. healthcare system an impressive $2.9 trillion over the last decade, as reported by drug distributor Cencora.
PhRMA accuses PBMs of colluding to keep generics and biosimilars off their formularies, pointing out that the three largest PBMs have excluded these cost-saving alternatives from their drug coverage lists since 2018. In fact, at least 14 biosimilars have been excluded by one or more of these PBMs in 2020 to 2022.
PhRMA states, "PBMs have excluded coverage of other medicines that would lead to lower out-of-pocket costs for patients, including authorized generic and biosimilar insulins." The group emphasizes that it is ultimately the PBMs who determine which medicines patients can access and how much they must pay.
PhRMA represents prominent pharmaceutical companies, including Amgen, Pfizer, Bristol Myers, Gilead, J&J, Eli Lilly, and Merck. Generic drug manufacturer Teva Pharmaceutical and AbbVie recently departed from the group.
In contrast, the Pharmaceutical Care Management Association (PCMA), which represents PBMs, holds big pharma responsible for keeping prescription drug prices exorbitantly high through "egregious exploitation of pricing power."
Responding to a recent bill proposed by the Senate Finance Committee aimed at addressing PBM practices, PCMA contends that the legislation "enables Big Pharma to profit immensely from the high list prices big drug companies set and raise – often without correlation to drug efficacy, medical need, or R&D costs."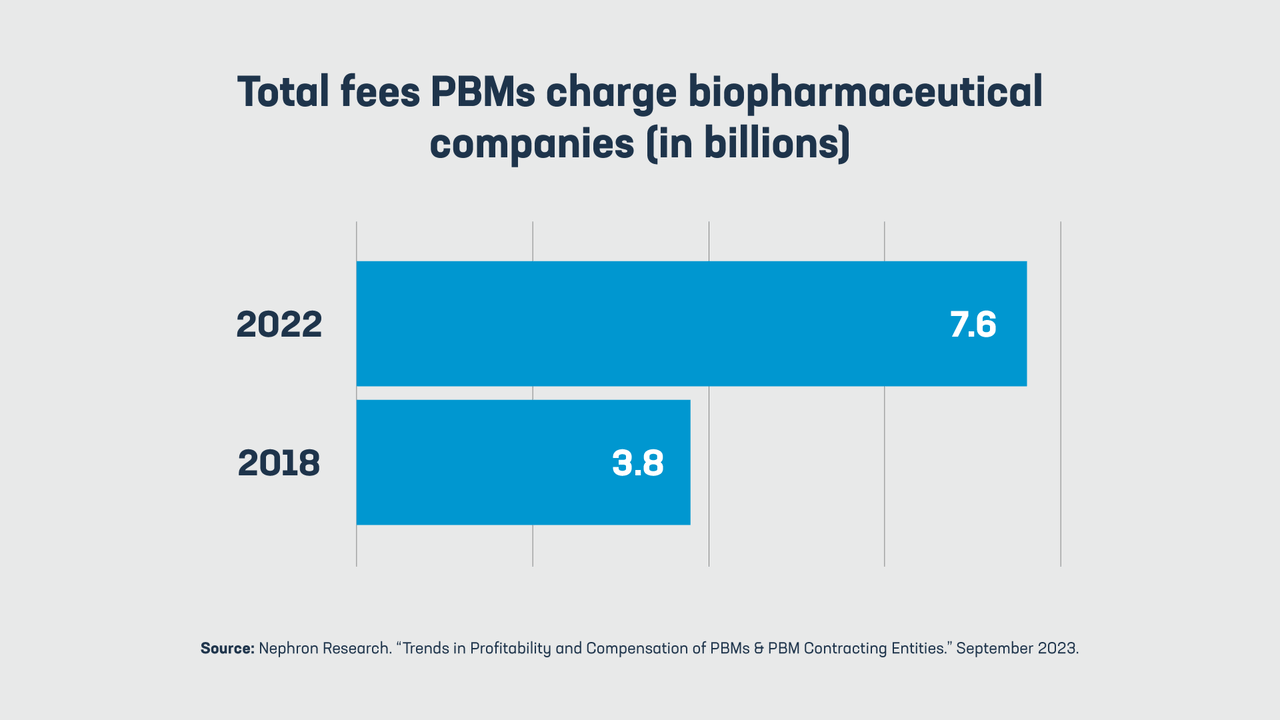 According to PhRMA, PBMs are increasingly relying less on rebates from manufacturers. Instead, they have doubled the fees charged to drugmakers over the past five years, amounting to $7.6 billion in 2022.