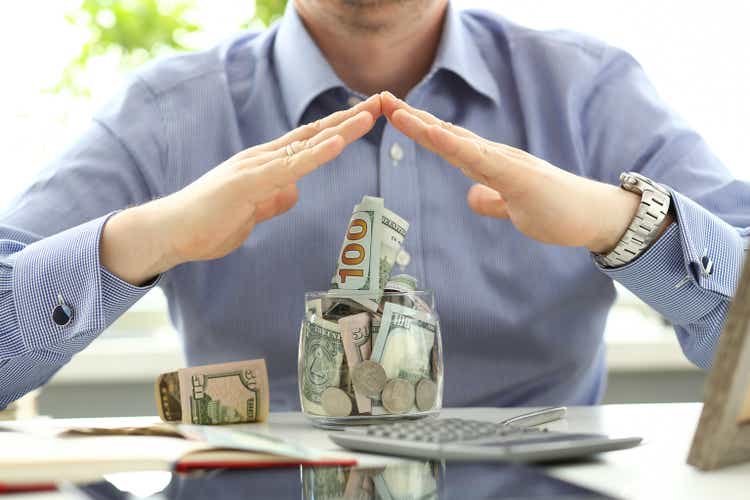 Co-authored with "Hidden Opportunities"
Utilities, while often regarded as unexciting, serve a crucial function and provide consistent dividends to their shareholders. In this article, we will explore two high-yield preferred stocks offered by leading utility companies in North America.
Preferred Stock Pick #1: SCE Preferreds – Up to 6.7% Yield
Southern California Edison (SCE), a subsidiary of Edison International (EIX), is one of the largest electric utilities in the United States. It has been serving millions of people in California for over a century.
SCE has made significant investments to enhance the safety and reliability of its assets, reducing the risk of catastrophic wildfires. Edison International has a solid track record of dividend increases, and with a strong financial position, it is well-positioned to continue growing dividends for its common shareholders.
SCE offers several classes of preferred securities with investment-grade ratings from Moody's and Fitch. These securities, trading at attractive discounts to their par value, provide qualified yields and present excellent income opportunities.
Currently, SCE-G and SCE-L are two attractive fixed-rate options, offering a qualified yield of 6.7% and potential upside. These preferred shares benefit from SCE's stable business and the increasing demand for electric services in California.
Preferred Stock Pick #2: NI Preferred – 6.5% Yield
NiSource, Inc. (NI) is a leading natural gas and electric utility company operating in six states in the U.S. With its regulated operations and long-term growth prospects, NiSource provides a stable cash flow and a solid foundation for dividends.
As NiSource works towards its net zero emissions goal by 2040, the company plans to invest in infrastructure projects and incorporate renewable energy sources. Despite these investments, NiSource's preferred stock, specifically NI-B, is expected to remain tradable after its call date. The rate-reset feature of NI-B offers a qualified yield of 7.6%, making it an attractive income source.
With their stable operations, predictable cash flows, and commitment to shareholder dividends, utility companies provide a reliable income stream. Investing in high-yield preferred stocks like SCE and NI can help protect and grow your investments, even during economic downturns.