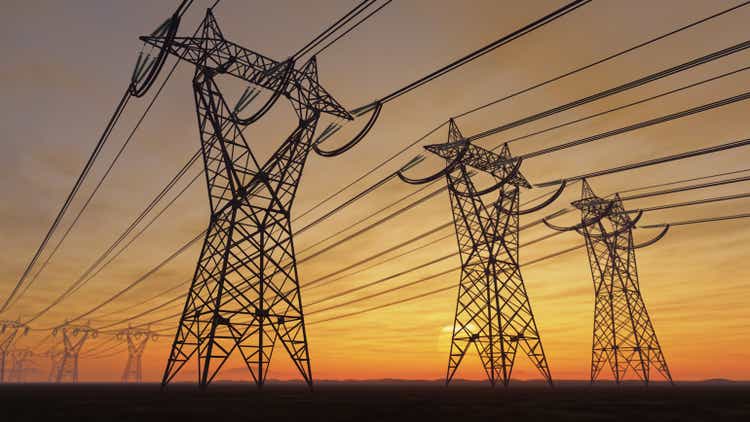 Portland General Electric (NYSE:POR) and the Confederated Tribes of the Warm Springs Reservation of Oregon have jointly announced their selection for a prestigious $250 million grant from the U.S. Department of Energy. This significant funding will be utilized to advance transmission upgrades that will have a transformative impact on the region's electrical infrastructure.
The grant will specifically facilitate improvements to the existing 230 kV Bethel-Round Butte transmission line, which serves as a vital artery in the transmission system of the area. By enhancing this crucial infrastructure, the transmission line will connect resources west of the Cascades, including those on the Warm Springs Reservation, to the Willamette Valley.
Furthermore, the partners have outlined the immense benefits that will be realized through the grant. The additional transmission capacity on the Warm Springs Reservation will open up opportunities for the development of renewable energy infrastructure, accommodate new industrial growth, and generate revenue for historically underserved communities.
Portland General Electric (POR) has emphasized that increasing the line's capacity will not only ensure greater reliability but will also meet the rapidly escalating electrical demands of customers within their service area. With around half of Oregon's population and two-thirds of the state's commercial and industrial activities falling under their jurisdiction, Portland General Electric is keen on delivering enhanced services to their wide range of customers.
This remarkable collaboration between Portland General Electric and the Confederated Tribes of the Warm Springs Reservation is set to yield substantial improvements in Oregon's electrical infrastructure. The injection of funds from the DoE will enable the deployment of cutting-edge transmission upgrades that will boost the state's ability to support renewable energy generation, foster economic growth, and ensure a more resilient power grid.