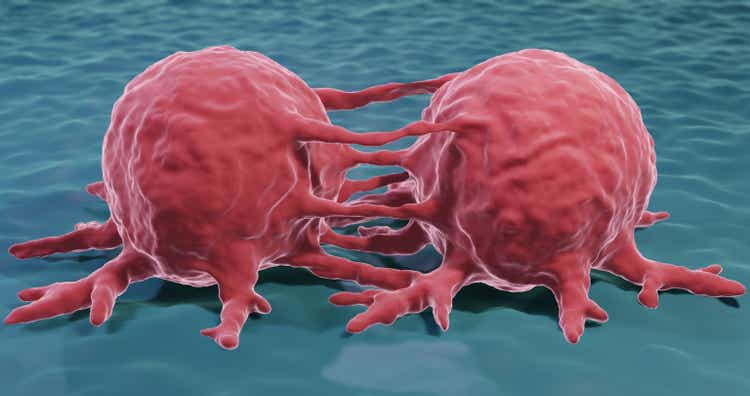 Revolution Medicines (NASDAQ:RVMD) experienced a significant drop of approximately 31% in pre-market trading on Monday. The decline followed the release of Phase 1/1b study data for its RASMULTI inhibitor RMC-6236, a cancer therapy targeting non-small cell lung cancer (NSCLC) and pancreatic ductal adenocarcinoma (PDAC).
The interim data, as of October 12, 2023, revealed an objective response rate of 38% among 40 efficacy-evaluable NSCLC patients who received RMC-6236 once-daily dosing as monotherapy at doses ranging from 80 mg to 400 mg for a minimum of eight weeks.
Among the NSCLC patients, one complete remission and 14 partial remissions (including three unconfirmed PRs) were observed. These patients had previously undergone up to two lines of therapy.
In the case of PDAC patients, 46 efficacy-evaluable individuals saw an objective response rate of 20% after eight weeks of RMC-6236 monotherapy, with nine partial remissions classified as the best responses.
Regarding safety, the most commonly reported treatment-related adverse events (TRAEs) were rash and gastrointestinal-related toxicities. Unfortunately, a severe Grade 4 TRAE resulted in the death of a PDAC patient receiving the 80 mg QD dose.
Moving forward, Revolution Medicines intends to proceed with the dose-optimization portion of the trial. These findings were presented at the ongoing European Society for Medical Oncology (ESMO) Congress meeting in Madrid.
More on Revolution Medicines