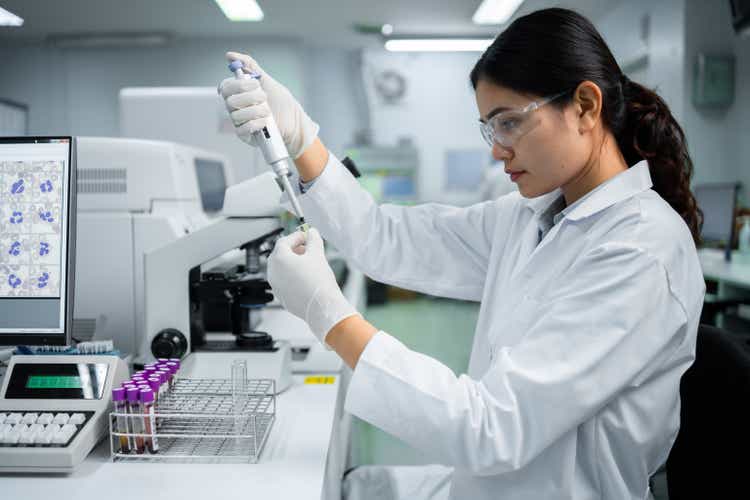 Roivant Sciences (NASDAQ:ROIV) announced on Monday that it has reached an agreement with Roche (OTCQX:RHHBY) to acquire Telavant Holdings, a company specializing in the development of revolutionary treatments for inflammatory bowel diseases. The deal, valued at $7.1 billion upfront along with a near-term milestone payment of $150 million, will give Roche access to Telavant's innovative therapy RVT-3101.
The treatment, which is currently in clinical trials, focuses on addressing the needs of patients suffering from ulcerative colitis and Crohn's disease. Its unique approach tackles both inflammation and fibrosis, making it potentially effective in treating various other diseases as well.
Telavant was initially established as a joint venture between Roivant Sciences (ROIV) and Pfizer (NYSE:PFE) to develop and commercialize RVT-3101 in the United States and Japan. Currently, Roivant holds a 75% stake in Telavant, while Pfizer owns the remaining 25%.
Following the completion of the acquisition, Roche will assume all development, manufacturing, and commercialization responsibilities for RVT-3101 in the U.S. and Japan, pending regulatory approval. Pfizer will retain commercialization rights for the therapy outside of these regions.
Roche has ambitious plans for RVT-3101, with a global Phase 3 trial slated to commence soon after the deal's closure. Additionally, Roche will have the option to collaborate with Pfizer on a next-generation p40/TL1A directed bispecific antibody, currently in Phase 1.
While the acquisition is subject to the Hart-Scott-Rodino waiting period, it is expected to be finalized in either Q4 2023 or Q1 2024, marking a significant milestone in Roche's pursuit of innovative therapies for patients with serious medical conditions.
More on Roche and Roivant Sciences