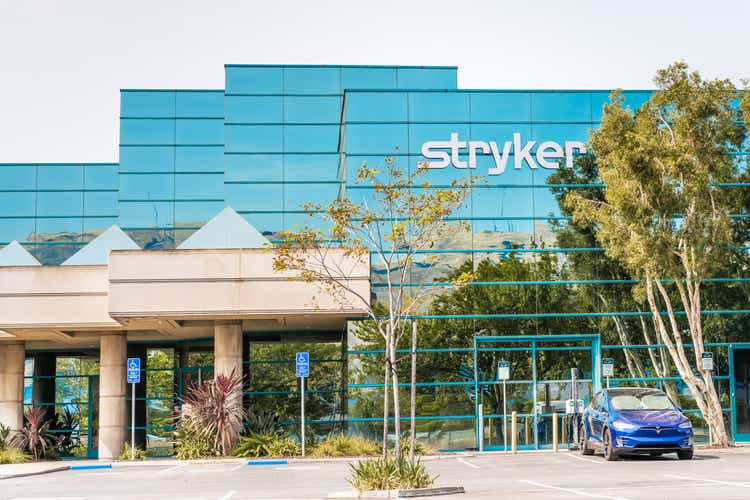 Roth MKM, an investment bank known for its insightful analysis, has initiated coverage of Stryker (NYSE: SYK) with a buy rating. The bank believes that the medical device company will successfully recover from the challenges posed by COVID-19 and supply chain disruptions.
Stryker is recognized as a premier diversified medical device company with a track record of consistent above-market growth in both its top-line and bottom-line performance. While the pandemic temporarily impacted Stryker's growth trajectory, Roth MKM sees the company bouncing back strongly with a robust pipeline of new products, positioning it for a return to its previous level of success by 2024.
Roth MKM is particularly impressed by Stryker's leadership in robotics, with its revolutionary Mako system. This advanced technology is expected to drive market share expansion in hip and knee procedures, solidifying Stryker's position as the industry leader in this space.
With its comprehensive analysis, Roth MKM has set a price target of $345 for Stryker's stock, reflecting the bank's confidence in the company's future performance.