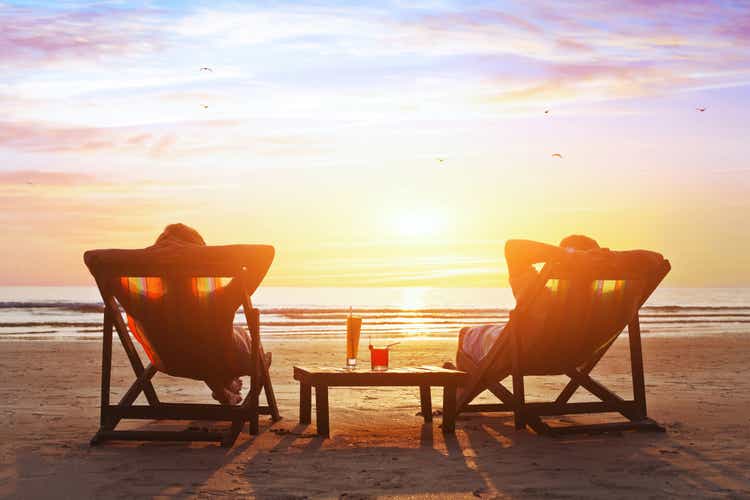 If you desire generous and secure dividends that grow steadily, the Schwab U.S. Dividend Equity ETF™ (NYSEARCA:SCHD) is an excellent retirement solution to consider.
With the economy and stock market potentially at a turning point, it's crucial to focus on the companies in which you are invested, rather than trying to predict market trends.
In this article, we will explore why SCHD stands out as one of the best exchange-traded funds you can safely invest in for the long term.
Reason 1: The Gold Standard of High-Yield ETFs
SCHD prioritizes safe and sustainable yield over maximum yield, making it an ideal choice for income-focused investors. By focusing on the top three quintiles of growing income investments, SCHD offers a sweet spot of yield and growth.
Reason 2: A Trustworthy Quality Screening Process
SCHD has consistently outperformed the Russell 1000 Value Index thanks to its rigorous quality screening process. This strategy has positioned SCHD among the top 2% of value ETFs in terms of tax-adjusted returns over the last five and ten years.
Reason 3: Remarkable Value in an Overvalued Market
Despite the current challenges faced by regional banks, SCHD's holdings provide incredible value opportunities. With a historical valuation discount of 17%, SCHD is positioned as an anti-stupid ETF choice that is already priced for potential recession.
Reason 4: A Proven Strategy for Growth and Income
SCHD's historical returns have been exceptional, consistently outperforming other value and dividend ETFs. Moreover, its dependable dividend growth and steady income make it an attractive option for investors looking for long-term wealth and income growth.
SCHD is a secure and high-yield ETF that has consistently delivered exceptional results. With a well-tested strategy, an undervalued position, and the potential for market-beating performance, SCHD is an excellent investment choice.