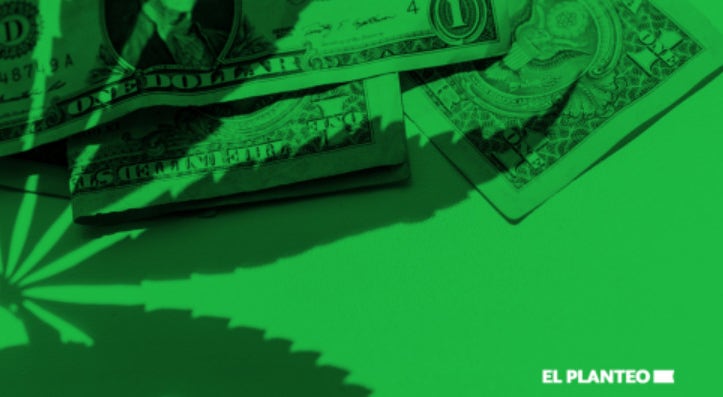 Medicine Man Technologies Inc., operating as Schwazze SHWZ SHWZ, revealed its financial and operational performance for the third quarter ending September 30, 2023.
CEO Nirup Krishnamurthy highlighted the company's expanded retail footprint of 63 stores in Colorado and New Mexico, along with progress in wholesale operations.
See Also: Schwazze Acquires Smokey's Dispensaries In $7.5M Deal, Expanding Colorado Presence
Key Financial Highlights
Total Revenue: In Q3 2023, total revenue soared by 8% to $46.7 million, compared to $43.2 million in the same period last year. The surge was driven by expanding store count and increased wholesale revenue, partially offset by pricing pressures in New Mexico.
Gross Profit: Gross profit for Q3 2023 stood at $21.4 million, equivalent to 45.9% of total revenue, indicating a decline from the same quarter last year. This was mainly due to an expense reclassification and lower initial gross margin from the Everest Apothecary's inventory acquisition.
Operating Expenses: Operating expenses for Q3 2023 totaled $12.5 million, up from $11.4 million in the corresponding period last year. The increase was linked to SG&A rises related to new stores in Colorado and New Mexico.
Income from Operations: Income from operations was $8.9 million for Q3 2023, compared to $11.1 million in the same quarter last year.
Net Loss: The net loss for Q3 2023 was $0.3 million, in contrast to a net income of $1.8 million in Q3 2022.
Adjusted EBITDA: Adjusted EBITDA for Q3 2023 amounted to $14.1 million or 30.2% of revenue, compared to $15.9 million or 36.7% of revenue for the same quarter last year. The margin decrease was driven by lower gross margin and higher SG&A associated with new stores.
Financial Position
Cash and Cash Equivalents: $19.6 million, down from $38.9 million on December 31, 2022.
Operating Working Capital: Decreased by $3.5 million to $0.6 million.
Total Debt: $155.1 million, compared to $127.8 million on December 31, 2022.
Schwazze CFO Forrest Hoffmaster stressed the company's strategic focus on revenue growth, customer acquisition, and positive cash flow. "We are also making steady progress on integrating our recent acquisitions to drive operational efficiencies and cost synergies at scale." 
Price Action
SHWZ's shares were trading 9.07% higher at $0.60 per share on Tuesday afternoon.
Read Next: Mary Jones Cannabis Sodas' Revenue Drop, Q3 Was 'More Challenging Than Expected,' CEO Says
Image by El Planteo
Missed the first wave of cannabis investments? Don't miss out again.
Analysts believe cannabis stocks have hit rock bottom and now stand poised for remarkable growth.
Join Benzinga PotProfits. Our resident cannabis stock guru, Michael Berger, is determined to uncover the most promising cannabis stocks positioned for growth, even in a stagnant market. He leaves no leaf unturned to bring you the most enticing potential double-digit opportunities!
This year alone, the PotProfits portfolio has seen impressive gains like:
47.10% with $GTBIF
40.23% with $TCNNF
21.50% with $VFF
But here's the exciting part: Michael is gearing up to unveil his next potential winners, and he's eager to share these ticker symbols with you ASAP.
Don't miss out on the green rush!
---