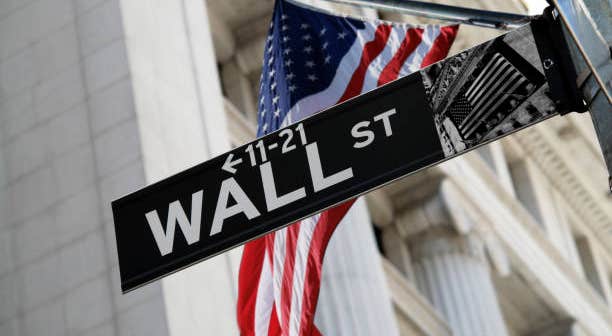 Shapeways Holdings, Inc. (SHPW) saw a sharp decline during Wednesday's session after posting lackluster results. The company delivered an adjusted loss of $1.36 per share, missing market expectations for a loss of 95 cents per share. Its quarterly sales of $8.37 million also fell short of estimates of $8.75 million. As a result, Shapeways shares plummeted by 20.8% to $2.36 on Wednesday.
Besides Shapeways, several other stocks are making significant moves in today's mid-day session.
Gainers
Taysha Gene Therapies, Inc. (TSHA): Up 62.4% to $2.16 following third-quarter results.
Chemomab Therapeutics Ltd. (CMMB): Surged 55% to $0.9497 after the FDA granted CM-101 Fast Track designation for adult patients of primary sclerosing cholangitis (PSC).
Heron Therapeutics, Inc. (HRTX): Climbed 50.8% to $0.8143 after reporting mixed third-quarter financial results and issuing guidance.
Kinnate Biopharma Inc. (KNTE): Rose 47.7% to $2.32 following the company's announcement of potential acquisition interest from Foresite Capital Management and OrbiMed Advisors.
SciSparc Ltd. (SPRC): Gained 44.5% to $6.30 as trial results indicated the company's proprietary SCI-110 provided a safe and effective solution for alleviating agitation in elderly Alzheimer's patients.
Evelo Biosciences, Inc. (EVLO): Jumped 36% to $0.47.
Babcock & Wilcox Enterprises, Inc. (BW): Climbed 34.3% to $1.75.
Solid Biosciences Inc. (SLDB): Rose 32.7% to $2.83 following FDA clearance for duchenne muscular dystrophy gene therapy candidate SGT-003.
MGO Global, Inc. (MGOL): Increased 32.4% to $0.6566 after reporting a sharp rise in third-quarter sales.
Losers
Sadot Group Inc. (SDOT): Dropped 31.5% to $0.4903 after posting a wider third-quarter loss.
Electriq Power Holdings, Inc. (ELIQ): Fell 30.3% to $0.5704 following third-quarter results.
Jaguar Global Growth Corporation I (JGGC): Decreased 27.2% to $5.16.
Hanryu Holdings, Inc. (HRYU): Declined 25.5% to $0.7001.
Global-e Online Ltd. (GLBE): Dropped 24.6% to $29.72 as the company reported lower-than-expected third-quarter sales growth.
ADDvantage Technologies Group, Inc. (AEY): Tumbled 23.4% to $0.2450 after posting a loss for the third quarter.
Vintage Wine Estates, Inc. (VWE): Fell 23.3% to $0.5822 following quarterly results.
Kubient, Inc. (KBNT): Slid 22.8% to $0.1072 after deciding to voluntarily remove its stock and purchase warrants from the Nasdaq Capital Market due to noncompliance with listing requirements.
Aytu BioPharma, Inc. (AYTU): Declined 21.8% to $2.2987 following weak quarterly sales.
Troika Media Group, Inc. (TRKA): Dipped 20% to $1.24.
Check out: Top 3 Energy Stocks That May Implode In Q4