Water companies are a hidden gem in the world of investments. They offer stability, regulated income, and potential for long-term growth. One such company that stands out is the SJW Group. While it may not be a "must-buy" right now, it certainly holds promise for investors who are patient and strategic in their approach.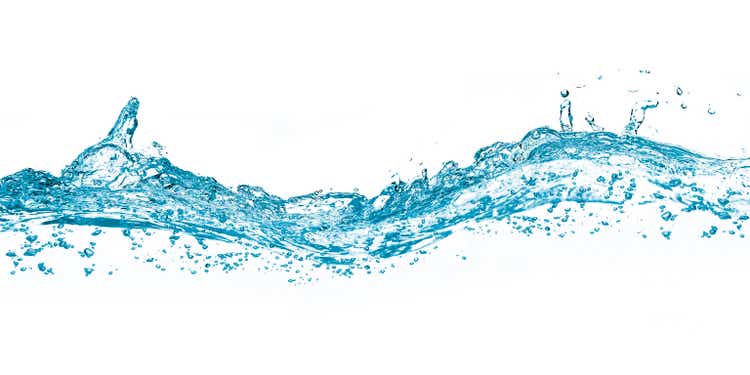 SJW Group is a pure-play water and wastewater player with an extensive rate base and solid infrastructure. It operates in areas with high demand for water services, creating a stable customer base. However, there are some concerns that potential investors should be aware of.
SJW Group – A Solid Business with Geographic Concentration
One of the key considerations when evaluating SJW Group is its geographic concentration. Over 50% of the company's operations are in California. While California offers opportunities for growth, the volatile market conditions and regulatory environment pose risks. Diversification across multiple states would provide a more balanced and resilient portfolio.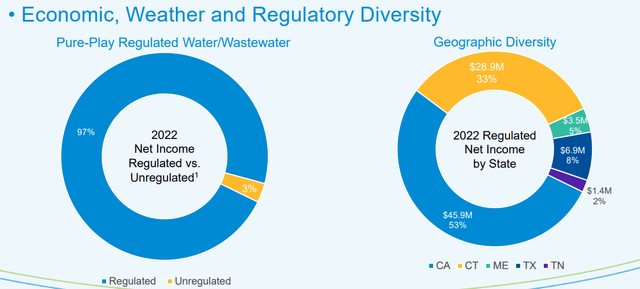 Despite this concentration, SJW Group has managed to deliver consistent dividends for 80 years, making it a reliable income source for investors. The company also has ambitious plans for future growth through infrastructure investments and potential mergers and acquisitions.
However, the valuation of SJW Group presents a challenge. The company has maintained a high P/E ratio for an extended period, driven by favorable interest rates. While the company has strong earnings potential, the current valuation makes it less attractive for investment. A more favorable price point would be ideal for savvy investors.
The Challenge of Valuing SJW Group
The main hurdle in investing in SJW Group is understanding its true value outside the context of low interest rates. With P/E ratios above 25-30x, the company's stock price requires a premium to generate meaningful returns. Analysts have differing opinions on the fair value, with price targets ranging from $58 to $82 per share. A cautious approach is recommended.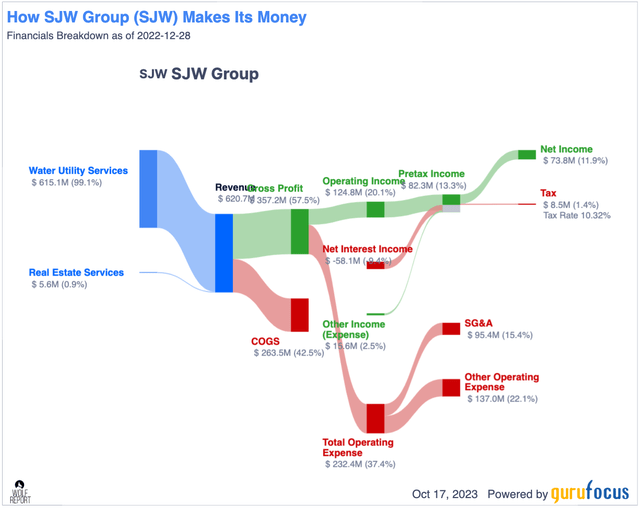 Despite these challenges, SJW Group remains a well-run business with solid financials. The company consistently generates strong revenues and has attractive gross margins. Its history of dividend payments adds to its appeal for income-focused investors.
The Thesis: A Smart Investment Strategy
SJW Group is a reliable dividend king with a market cap of over $1.8B.
While the company faces industry challenges, such as cost increases and environmental cleanup, it still operates in attractive markets.
However, given the current valuation and available investment options, it is not an immediate "BUY".
My investment strategy revolves around buying undervalued companies and capitalizing on their future growth potential. With SJW Group, the key is to wait for a more favorable valuation before considering an investment. At a price point of $54 per share, which is one of the lowest price targets, the company becomes more appealing. Analysts have mixed opinions, with some recommending a "HOLD" and others offering higher price targets.
Remember, investing is a long-term game, and patience is key. By adhering to a strategy that focuses on buying undervalued stocks, harvesting gains, and reinvesting dividends, you can build a robust portfolio while minimizing risks.
Thank you for reading. Stay tuned for more financial insights and investment strategies.