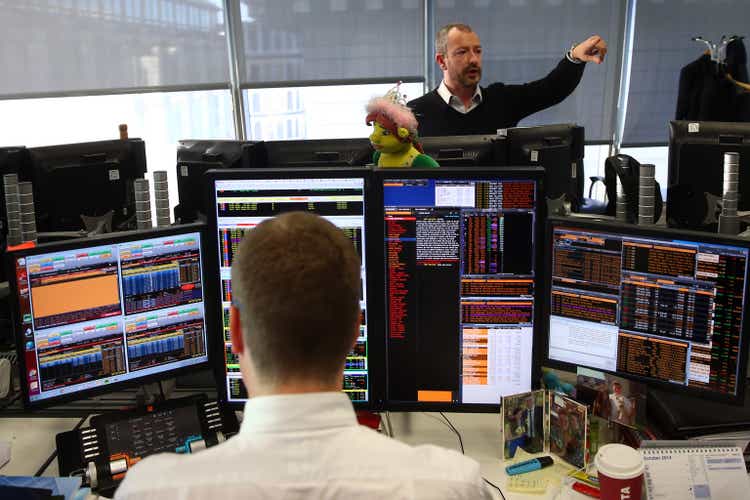 Stock Market Futures Point to Higher Open After Recent Correction
The stock market is showing signs of recovery as futures for major indexes rise after the recent decline.
S&P futures (SPX) rose by 0.6%, pointing to a positive open. Last week, the S&P 500 (SP500) closed 10% below its recent high, entering correction territory. Nasdaq 100 futures (NDX:IND) rose
by 0.7%, and Dow futures (INDU) increased by 0.4%.
Broader Market Correction Signals Concerns
The recent decline in the S&P 500 has significant implications for the broader market. The Russell 2000 (RTY) has now fallen below its June 2022 lows, reaching levels not seen since November 2020, when Pfizer announced successful Covid-19 vaccine trials. This decline reflects significant adjusted losses, considering the period's high inflation rates.
This correction highlights the dependence of US equities on a select few large companies, which ultimately skews market positivity.
Fed Decision and Rising Rates
Market sentiment is influenced by the upcoming Federal Reserve (Fed) decision and rising rates.
The 10-year Treasury yield (US10Y) rose by 2 basis points to 4.87%, while the 2-year yield (US2Y) increased by 3 basis points to 5.04%.
The market expects the FOMC to maintain steady rates, but Deutsche Bank economists suggest an increasing risk of a hike in December or Q1.
Impact of US Financing Estimates and Refunding Announcement
US financing estimates and the upcoming refunding announcement by the Treasury are anticipated to impact market conditions.
The August refunding announcement proved to be crucial for the market in the past three months, causing significant fluctuations. While there is hope that the Treasury may pause its coupon increases, experts believe this is unlikely given the recent trends.
Considering the impact on financial conditions, it is essential to monitor the latest US financing estimates and the refunding announcement to gain insights into future market movements.