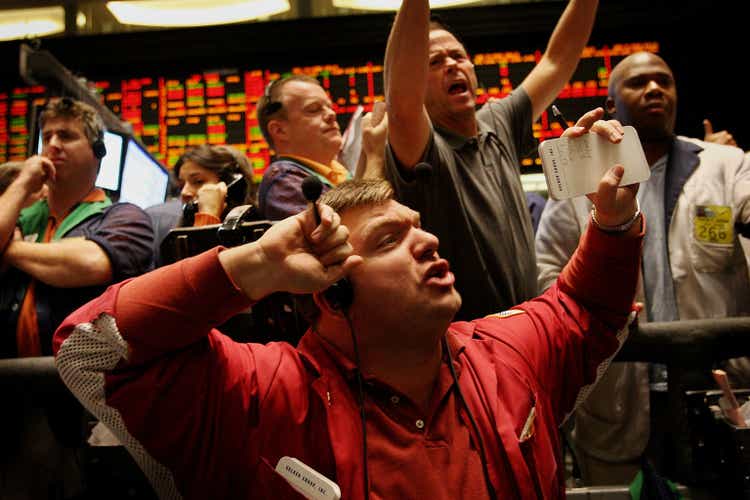 Stock index futures on Friday showed caution ahead of the release of the August jobs report.
S&P futures (SPX) gained 0.4%, Dow futures (INDU) rose 0.4%, and Nasdaq 100 futures (NDX:IND) increased by 0.2%.
Yesterday, the S&P 500 (SP500) ended a four-day winning streak, dropping by 1.8% in August. The Nasdaq (COMP.IND) lost 2.2% and the Dow (DJI) fell 2.4%.
Looking at the week, the Nasdaq has gained over 3% in trading leading up to Friday, while the S&P has increased over 2% and the Dow has risen more than 1%.
Rates remained cautious, with the 10-year Treasury yield (US10Y) increasing by 2 basis points to 4.11%. The 2-year yield (US2Y) remained unchanged at 4.86%.
Find out how yields are performing across the curve.
The nonfarm payrolls report will be released before trading begins. Economists expect an increase of 170,000 jobs, while the unemployment rate is anticipated to remain steady at 3.5%.
JOLTS and ADP reports this week showed some weakness, but initial claims indicate that payroll gains are still around 200,000.
According to UBS' Paul Donovan, "The pandemic meant that a lot of people were sitting at home, rethinking their life choices. When life resumed, lots of people decided to change jobs (especially the 'temporarily unemployed')." This increased job turnover led to more vacancies and employers reporting difficulties in hiring. Currently, things are settling down, and people are staying with their employers. Job stability and security contribute to a more stable spending pattern from middle-income consumers, supporting a softer landing scenario.
In addition, the ISM manufacturing index for August will be released after trading begins. It is expected to show a slight improvement to 47.