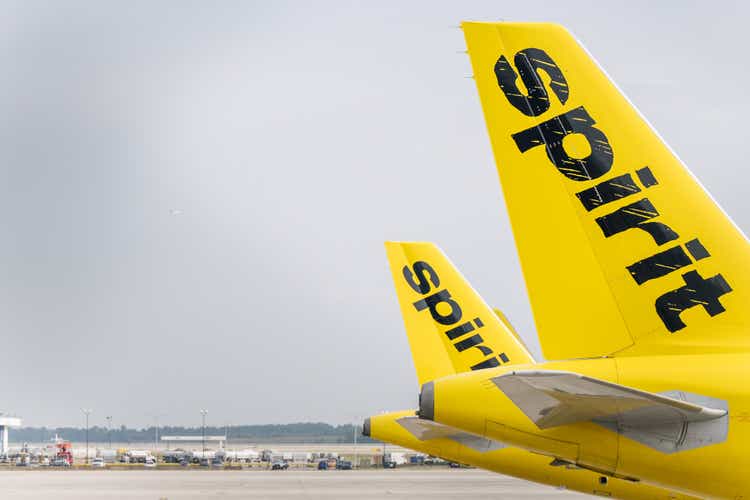 Spirit Airlines (NYSE:SAVE) faced unexpected disruptions as it was forced to cancel more than 40 flights in and out of Orlando International Airport on Friday. The cancellations came as the airline initiated necessary inspections of a small section of 25 of its aircraft, though the airline did not provide specific details.
"While we are taking this action out of an abundance of caution, the impact on our network is expected to last several days as we complete the inspections and work to resume normal operations," said Spirit Airlines.
The cancellation rate reached 11% of scheduled flights by 2:45 p.m. on Friday, according to FlightAware. This rate was the highest among U.S. airlines, with Spirit Airlines being the only one to surpass a 1% cancellation rate on the day.
Investors will be closely monitoring Spirit Airlines as it prepares to report its Q3 earnings on October 26. Analysts have consistently lowered their earnings per share (EPS) projections for the company, and options trading suggests a potential swing of 6% in either direction following the release of the report.