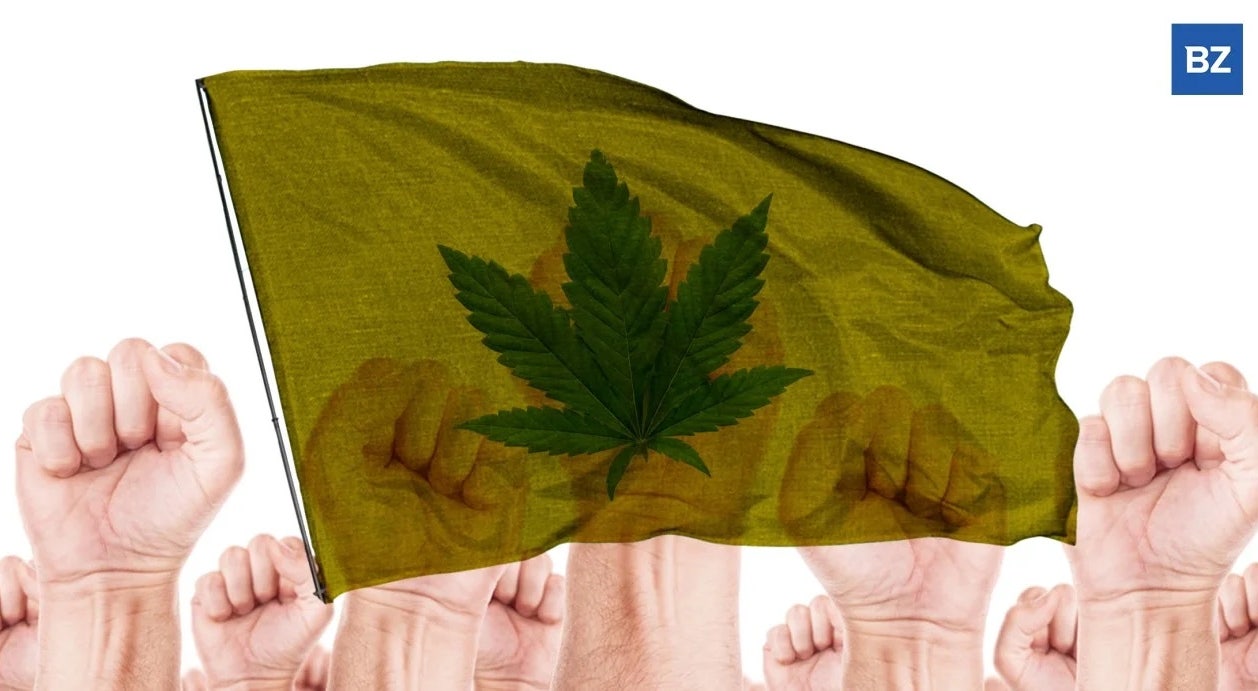 Workers at the Columbus-based Strawberry Fields dispensary have made history by voting to join Teamsters Local 413, marking the first union affiliation in Ohio's cannabis industry.
This development follows the recent approval of an initiative to legalize adult-use cannabis in Ohio on Nov. 7.
"This is the first of many proprietors we will be organizing now in Ohio, especially now that recreational cannabis is legal," said Tony Jones, Teamsters International VP and president of Local 413, expressing determination to expand the union's presence in the state.
Union organizing is gaining momentum even as Ohio's newly legal cannabis program faces challenges from the Republican-controlled state House and Senate. Gov. Mike DeWine (R) and Senate leader Matt Huffman (R) are seeking to revise the initiative before cannabis possession and cultivation become legal on Dec. 7, when the initiative led by the Coalition To Regulate Marijuana Like Alcohol takes effect. 
"The success of our latest organizing effort is a clear message to the Ohio cannabis industry: workers demand and deserve respect," said Peter Finn, Teamsters Western Region International VP, indicating the union's commitment to advocating for workers' rights in the industry.
"This is just the beginning. We're on a mission to transform this industry one contract at a time, with sustainable, middle-class careers."
Strawberry Fields Budtenders Share Their Perspective: "This is a huge moment for the Teamsters, Ohio, the labor movement, the cannabis community, and especially us," said budtender Estlin Hiller. "By unanimous decision, after months of hard work by everyone involved, we won. We are ecstatic about this outcome, immensely proud of one another, and looking forward to bargaining our first contract. Strawberry Fields united, solidarity forever."
Recent Cannabis Unionization Efforts: Unionizing efforts have been gaining traction across the country, with companies like Ayr Wellness AYRWF in Nevada, Cannabist Company Holdings CCHWF in New Jersey, Cresco Labs CRLBF Illinois, Grassdoor in California, and Verano Holdings VRNOF in Chicago also witnessing successful unionization.
Photo: Benzinga edit with photos by Bits And Splits and Oleksandrum on Shutterstock.