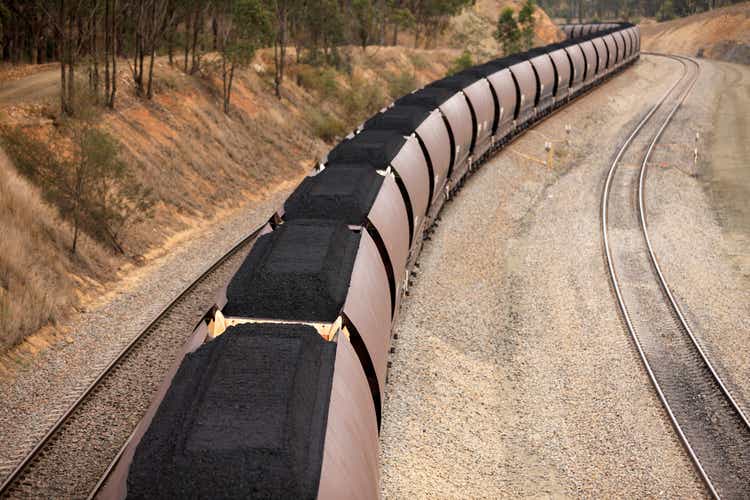 Jonathan Price, CEO of Teck Resources (NYSE:TECK), expressed confidence on Tuesday, assuring a smooth sailing through the regulatory maze for Glencore's (OTCPK:GLCNF) (OTCPK:GLNCY) proposed acquisition of its coal business, valued at $6.9 billion.
The inclusion of new industry safeguards within the agreement is expected to allay government apprehensions, ultimately paving the path for uninterrupted regulatory approvals, as Price conveyed to Bloomberg.
"Glencore's commitment to maintaining employment levels in Canada and the coal business, along with establishing a Vancouver-based headquarters for the coal segment and further investments, especially in research and development and community initiatives, makes this deal more appealing to the Canadian government than the previous one. This is predominantly because it involves only the coal assets, leaving Teck, a significant Canadian critical metals company, intact," observed John Manley, senior advisor at Bennett Jones and former Canadian finance minister, in his conversation with Bloomberg.
Chrystia Freeland, the Canadian Finance Minister, affirmed the government's intent to scrutinize the deal, particularly its implications for employment, the environment, and indigenous rights.
The acquisition is envisioned to fortify Teck (TECK), enabling a strategic refocusing on other commodities, such as copper, as highlighted by Allan Small from IA Private Wealth in discussions with Bloomberg.
"With this move, they are primed to redouble their efforts, stabilize their balance sheet, reduce debt, and hopefully, share the fruits with their shareholders," Small added.