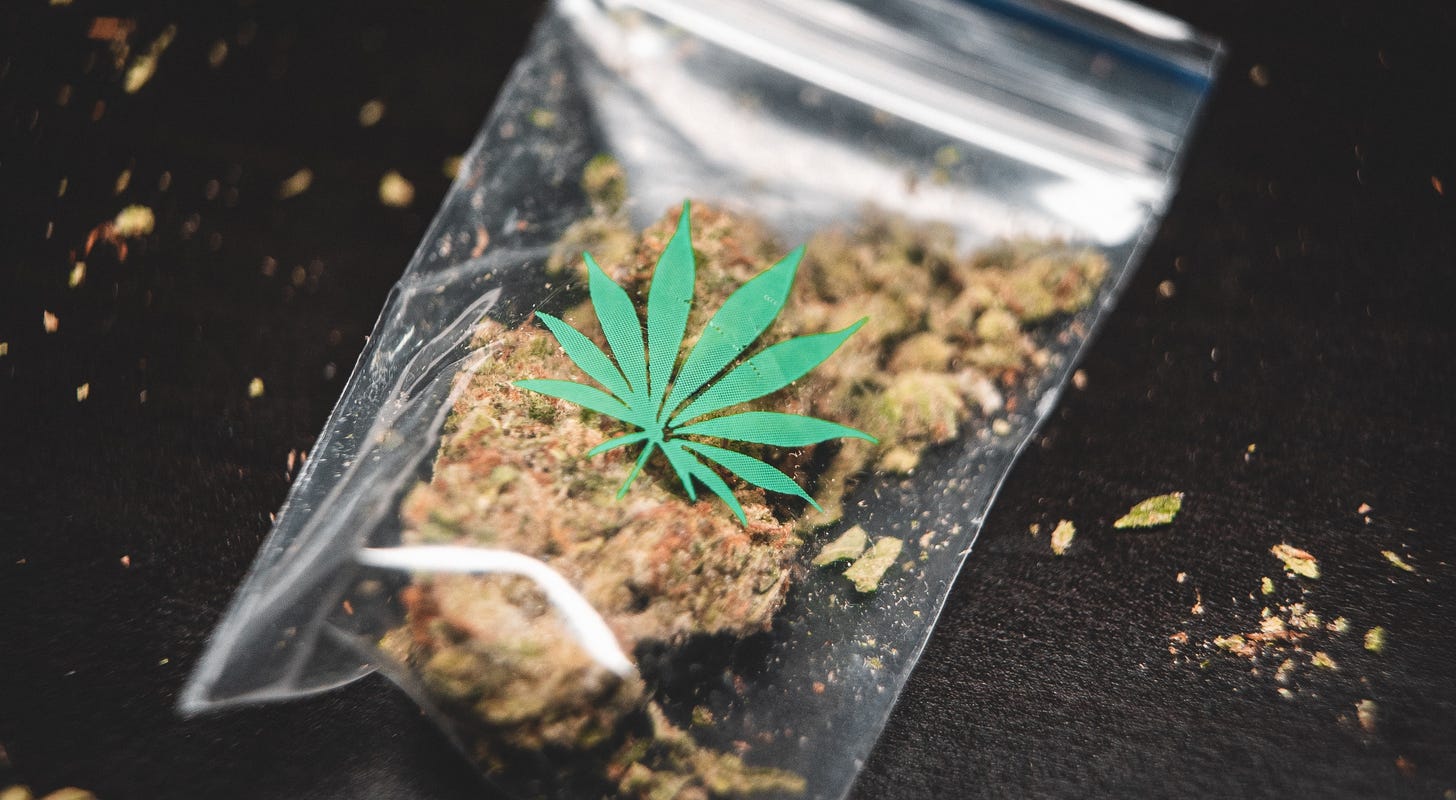 The demand for THCV products is skyrocketing not only in California, the top US cannabis market, but also in Canadian provinces. Cronos Group Inc., based in Toronto, has just launched two new THCV-infused products – Spinach FEELZ Full Tilt THCV vape and gummy.
Cronos aims to introduce a THCV-infused pre-roll under the Spinach FEELZ brand in 2024. These innovative products offer a unique and differentiated experience for cannabis enthusiasts.
Spinach FEELZ Full Tilt Product Range
Spinach FEELZ Full Tilt Blue Razz Durban 7:1 THC|THCV vape: This vape cartridge contains 700mg of THC and 100mg of THCV per 1g cartridge.
Spinach FEELZ Full Tilt Blue Raspberry Lemonade 1:2 THC|THCV gummies: Each pack of gummies includes 5 pieces, with 10mg of THC and 20mg of THCV per pack.
"Our expertly crafted formulation offers its own unique and differentiated experience, perfect for when you're in the mood to turn the world on its head and see where you end up," said Mike Gorenstein, chairman, president, and CEO at Cronos.
The THCV vape is currently available in Alberta, British Columbia, and Ontario, while the THCV edibles can be found in Ontario and British Columbia. They will also be available in Alberta by November 30.
See also: THCV Is A Cannabinoid That Helps Suppress Appetite: Here Are 5 Cannabis Strains With High Levels Of THCV
Craft Cannabis Brand Superflux Enters New Jersey Market
In other cannabis news, Craft Cannabis from New York has recently launched its Superflux craft cannabis brand in New Jersey. This new venture will introduce four limited-edition, small-batch flower strains:
Cherry Lemon Gusher: A hybrid strain combining cherry-scented Lemon Cherry Gelato, Lemonade Gushers, and Purple Zkittlez.
Chocolate Cherry OG: An Indica-dominant strain that blends sought-after OG Kush plants with Black Cherry and Lemon Cherry Gelato.
Red Carpet Runtz: An Indica-dominant strain with a unique scent, blending Gelato, Cookies, Afghani, and a sprinkle of OG.
Silly Rabbit: An Indica-dominant strain that blends the "Guava" cut of Stardawg, Gelato, Zkittles, and Wedding Cake.
These exclusive strains will be available only at The Botanist locations in Egg Harbor Township and Williamstown, New Jersey.
Now read: Cannabis In New Jersey: How Did The Market Change Since Recreational Weed Was Legalized?
Did you miss the first wave of cannabis investments? Don't make that mistake again. Experts believe cannabis stocks have found their floor and are now poised for unprecedented growth. Join Benzinga PotProfits. Our in-house canna stock expert, Michael Berger, is on a mission to uncover the most promising cannabis stocks poised for growth, even in a dull market. He leaves no bud unturned to bring you the juiciest potential double-digit opportunities! Just this year, the PotProfits portfolio has seen smoking-hot gains like:
47.10% with $GTBIF
40.23% with $TCNNF
21.50% with $VFF
But here's the kicker: Michael is about to release his next potential winners, and he's chomping at the bit to share these ticker symbols with you ASAP. Don't miss out on the green rush!
Photo: Courtesy of GRAS GRÜN on Unsplash