Welcome to our daily roundup of the biggest stock movers in the financial market. In this edition, we will be taking a closer look at some notable companies that experienced significant gains and losses. Buckle up and let's dive right in!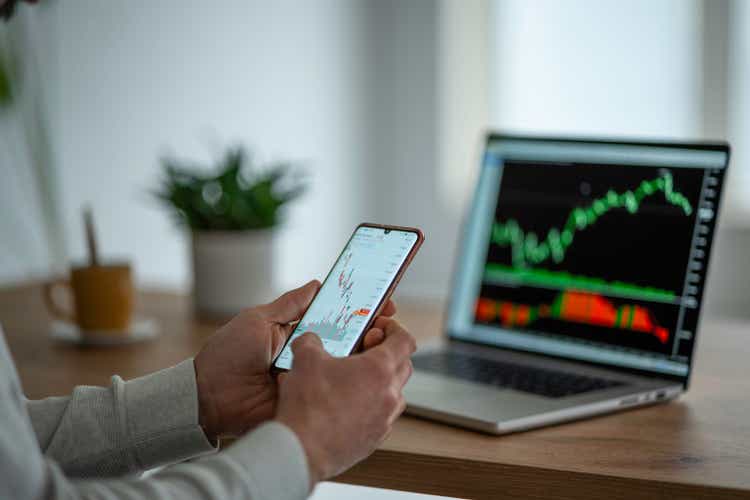 The stock futures have seen little change in today's premarket action as investors gear up for the penultimate meeting of 2023 organized by the Federal Open Market Committee (FOMC).
Biggest Stock Gainers
Pinterest (NYSE:PINS) Shares Soared Over 16%
Pinterest started the day with a bang, as their shares jumped over 16% following their upbeat Q3 results. The company reported a 5% growth in average revenue per user in the U.S. and Canada, a remarkable 26% in Europe, and a solid 16% in the rest of the world. Moreover, global monthly active users rose by 8% to 482M, surpassing the expected 473.5M. Looking ahead to Q4, Pinterest expects to continue its growth momentum, projecting revenue growth in the range of 11% to 13% year-over-year.
Wolfspeed (NYSE:WOLF) Shares Rose 11% After Results
Wolfspeed shares rose 11% after announcing their mixed Q1 results and expecting an in-line Q2 outlook. The company foresees revenue from continuing operations to be between $192M and $222M, exceeding the average analyst expectation of $207.04M. Additionally, non-GAAP EPS is projected to be between -$0.56 and -$0.70, in comparison to the consensus of -$0.69.
Biggest Stock Losers
BP (NYSE:BP) Shares Plunge 5%
The energy giant BP witnessed a 5% drop in its shares following disappointing Q3 financial results. The company reported weaker-than-expected profits of $3.3B, with revenue falling approximately 6.6% year-over-year. In an effort to boost investor confidence and return value, BP has extended its $1.5B share repurchase program and revised its FY2023 Capex outlook to $16B.
Lattice Semiconductor (NASDAQ:LSCC) Shares Fall Over 18%
Despite exceeding market expectations in Q3, Lattice Semiconductor shares fell more than 18% due to a lower-than-expected Q4 revenue projection. The company expects Q4 sales to range between $166M and $18M, which is below the consensus of $195.66M.
PetMed Express (NASDAQ:PETS) Shares Plummet as Much as 25%
PetMed Express experienced a drastic drop of as much as 25% after disappointing Q2 results and the suspension of dividends. Although new customer growth was up by 25% year-over-year, the Board of Directors and management decided to suspend the quarterly dividend to focus on investing directly in the business, mainly through organic and inorganic expansion initiatives.
Amkor Technology (NASDAQ:AMKR) Shares Tumble Almost 17%
Amkor Technology shares tumbled almost 17% following their Q4 earnings forecast that fell short of analyst expectations. Despite exceeding expectations in Q3 with a 25% year-over-year revenue growth, the company projected net sales between $1.625B and $1.725B, significantly lower than the consensus of $1.87B. Additionally, EPS is expected to be between $0.32 and $0.49, in contrast to the consensus of $0.63.
That brings us to the end of our daily update on the biggest stock movers. Stay tuned for more market insights and stay informed!