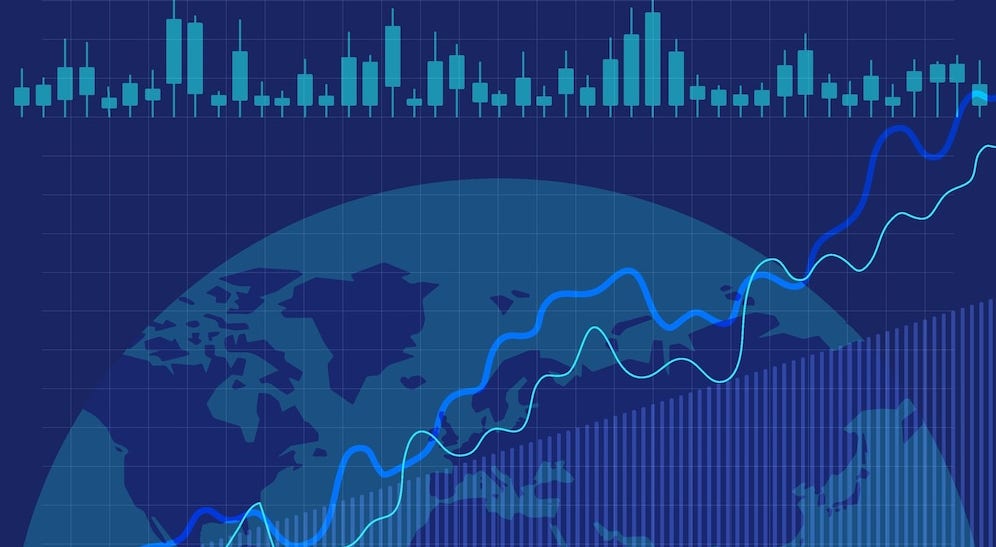 U.S. stocks are on a tear, with the Dow Jones climbing over 100 points midweek, showcasing a bullish momentum.
Surpassing the 34,900 mark, the Dow tantalizingly sat at 34,939.64, while the NASDAQ followed suit with a steady 0.18% increase to 14,119.17. The S&P 500 also joined the upward trend, notching a 0.20% gain, settling at 4,504.73.
Don't Miss This: Top 4 Energy Stocks That Are Preparing To Pump This Month
Leading and Lagging Sectors
Materials shares surged by an impressive 0.7% on Wednesday.
In contrast, utilities shares took a hit, falling by 0.4%.
Top Headline
Target Corporation TGT landed a knockout with third-quarter financial results that trumped all expectations.
The retail giant reported a third-quarter FY23 sales decline of 4.22% year-on-year to a staggering $25.398 billion, surpassing the analyst consensus estimate of $25.31 billion. The adjusted EPS of $2.10 crushed the analyst consensus estimate of $1.48.
Equities Trading UP
AST SpaceMobile, Inc. ASTS shares skyrocketed by a remarkable 24% to $4.6781 following stellar third-quarter results
Shares of Heron Therapeutics, Inc. HRTX surged a whopping 56% to $0.8441 after delivering a mixed bag in third-quarter financial results and issuing guidance.
Taysha Gene Therapies, Inc. TSHA also rode the wave, notching a 25% gain to $1.66 after revealing third-quarter results.
Equities Trading DOWN
Jaguar Global Growth Corporation I JGGC suffered a dip of 28% to $5.10.
Shares of Ispire Technology Inc. ISPR stumbled by 16% to $13.74 after a soaring over 50% on Tuesday. The company reported a narrower loss for its first quarter.
Global-e Online Ltd. GLBE took a nosedive, plummeting by 26% to $29.00 after the company reported third-quarter FY23 sales growth of 27% year-over-year, landing at $133.605 million, falling short of the consensus of $140.97 million.
Also Check This Out:Bitcoin Falls Following PPI Data; Kaspa Emerges As Top Gainer
Commodities
In the commodities realm, oil took a 1.2% hit, sliding to $77.33, while gold observed a marginal 0.1% drop, resting at $1,964.80.
On the flip side, silver enjoyed a 1.5% surge to $23.475 on Wednesday, while copper saw a commendable 0.9% rise to $3.7170.
Euro zone
European shares basked in the sunlight, with the Eurozone's STOXX 600 gaining a delightful 0.42%. London's FTSE 100 took a leap of 0.62%, while Spain's IBEX 35 Index saw a 0.18% climb. The German DAX celebrated an 0.86% rise, the French CAC 40 observed a 0.33% uptick, and Italy's FTSE MIB Index made a commendable 0.42% jump.
Industrial production in the Eurozone stumbled by 1.1% month-over-month in September, contrasting the 0.6% increase in the preceding period. The Eurozone registered a trade surplus of EUR 10 billion in September, in contrast to a EUR 29.8 billion deficit in the year-ago month.
Italy's annual inflation rate descended to 1.7% in October from a lofty 5.3% a month prior. Meanwhile, French consumer price inflation stood firm at 4% year-over-year for the month. The UK's producer prices dipped 0.6% year-over-year in October, while the inflation rate in the UK retreated to 4.6% in the same month. German wholesale prices also took a dip, declining by 4.2% year-over-year in October.
Asia Pacific Markets
The bustling markets of Asia painted a thriving picture on Wednesday, with Japan's Nikkei 225 surging by an impressive 2.52%, Hong Kong's Hang Seng Index marking a remarkable 3.92% leap, and China's Shanghai Composite Index scaling a commendable 0.55% increase. India's S&P BSE Sensex took the crown with a solid 1.14% surge.
India's trade deficit ballooned to a record high of $31.5 billion in October, versus a $26.3 billion gap in the year-ago period. Japan's industrial production growth was revised upwards to 0.5% month-over-month in September, veering from the preliminary reading of 0.2%, while the Japanese economy receded by 2.1% on an annualized basis in the third quarter.
China's retail sales soared by a striking 7.6% year-over-year in October, while industrial production also rose by a commendable 4.6% year-over-year in the same month.
Economics
Producer prices in the U.S. experienced a 0.5% dip month-over-month in October, marking the steepest decline since April 2020, sharply contrasting market estimates of a 0.1% rise.
The NY Empire State Manufacturing Index glimmered with an uplifting climb of 14 points to a reading of 9.1 in November, hitting the highest mark since April and surpassing market estimates of -2.8.
Now Read This: Jim Cramer Likes Founder Of AI Company, But Stock Is 'Losing A Fortune' And There's 'Too Much Hype There'