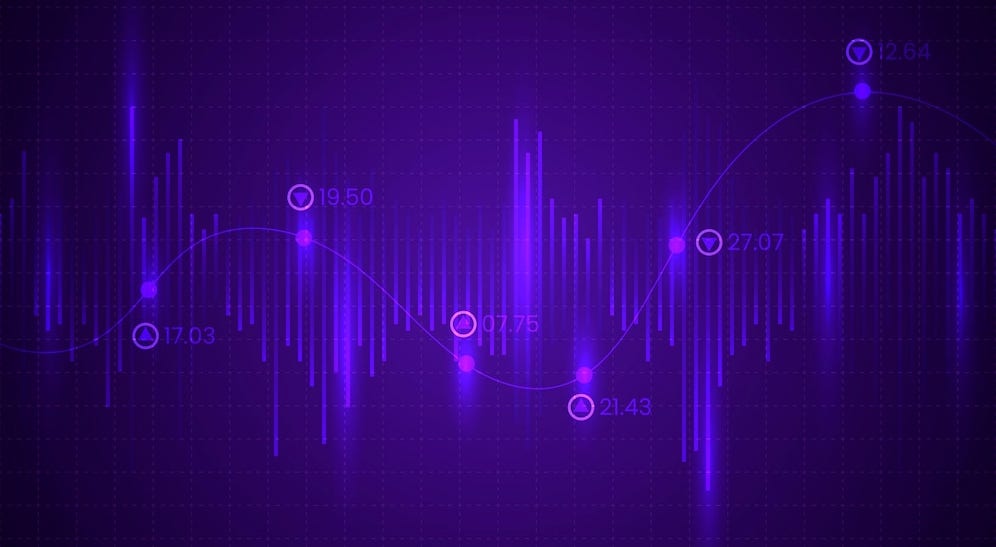 Introduction
U.S. stocks traded mixed this morning as investors eagerly awaited the interest rate decision from the Federal Reserve.
Market Performance
At the opening bell, the Dow Jones Industrial Average dipped 0.05% to 33,036.63, while the NASDAQ Composite rose 0.32% to 12,892.45. The broader S&P 500 also saw a modest increase of 0.15% to 4,199.94.
Leading and Lagging Sectors
During early trading on Wednesday, information technology shares experienced a 0.5% jump. However, utilities shares fell by 0.3%.
Private Sector Payrolls Fall Below Expectations
In October, private businesses in the U.S. added 113,000 new workers, falling short of market estimates which predicted a 150,000 increase. This figure also represents a decline from the 89,000 gain in the previous month.
Equities Trading UP
Several stocks gained momentum during morning trading:
Cellectis S.A. (NASDAQ: CLLS): Cellectis shares skyrocketed by an astonishing 154% to $2.45 following strategic collaboration and investment agreements with AstraZeneca. The company also presented positive pre-clinical data on multi-armored allogeneic MUC1-CAR T-cells targeting triple-negative breast cancer at a prestigious medical conference.
Patriot Transportation Holding, Inc. (NASDAQ: PATI): Patriot Transportation saw its shares surge by 105% to $15.75 after announcing an acquisition agreement with United Petroleum Transports.
Monopar Therapeutics Inc. (NASDAQ: MNPR): Shares of Monopar Therapeutics rose by 42% to $0.6383 following the presentation of data showing the tumor reduction benefit of camsirubicin in patients with advanced soft tissue sarcoma.
Equities Trading DOWN
However, some stocks experienced declines:
WeWork Inc. (NYSE: WE): WeWork shares plummeted by 50% to $1.1317 following reports of the company's impending bankruptcy.
IRIDEX Corporation (NASDAQ: IRIX): IRIDEX withdrew its previously announced annual guidance for 2023, leading to a 45% drop in its stock price to $1.82.
Paycom Software, Inc. (NYSE: PAYC): Paycom Software reported disappointing third-quarter sales results and issued lower-than-expected revenue guidance, causing its stock to fall by 37% to $154.05.
Commodities
In commodity news, oil prices surged by 2.8% to reach $83.27, while gold prices experienced a slight increase of 0.1% to $1,996.10. Silver prices, on the other hand, fell by 0.3% to $22.885, and copper prices rose by 0.5% to $3.6665.
Euro Zone and Global Markets
European shares showed gains, with the eurozone's STOXX 600 rising by 0.5%. The FTSE 100 in London, IBEX 35 Index in Spain, German DAX, French CAC 40, and Italy's FTSE MIB Index all saw positive movements. In Asia, the Nikkei 225 in Japan rose by 2.41%, the Hang Seng Index in Hong Kong fell by 0.06%, China's Shanghai Composite Index gained 0.14%, and India's S&P BSE Sensex slipped by 0.4%.
Economic Data
In the U.S., the private sector added fewer workers than anticipated in October, with 113,000 new jobs added compared to the estimated 150,000 increase. This comes after an 89,000 gain in the previous month.
Conclusion
As the market continues to fluctuate, investors closely monitor evolving economic data, corporate earnings, and global developments to stay informed and make well-informed investment decisions.