Verve Therapeutics, a biotech company listed on NASDAQ under the ticker symbol VERV, announced on Monday that it is preparing to study its lead candidate VERVE-101 in the United States for a form of dyslipidemia. This comes after the FDA lifted a clinical hold on the company's Investigational New Drug (IND) application.
The company is already conducting a Phase 1b trial called heart-1 in the U.K. and New Zealand, investigating the gene editing candidate for patients with heterozygous familial hypercholesterolemia (HeFH). However, late last year, the FDA placed VERV's IND for VERVE-101 on hold, targeting HeFH.
Now, with the clearance of the hold, Verve expects to report interim data from the heart-1 trial at a medical event in November. This is a significant step as it allows Verve to bring an in vivo base editing candidate to clinical trials in the U.S. for the first time. The company's Chief Scientific Officer, Andrew Bellinger, expressed excitement about the news and stated that they plan to start activating U.S. clinical trial sites for heart-1.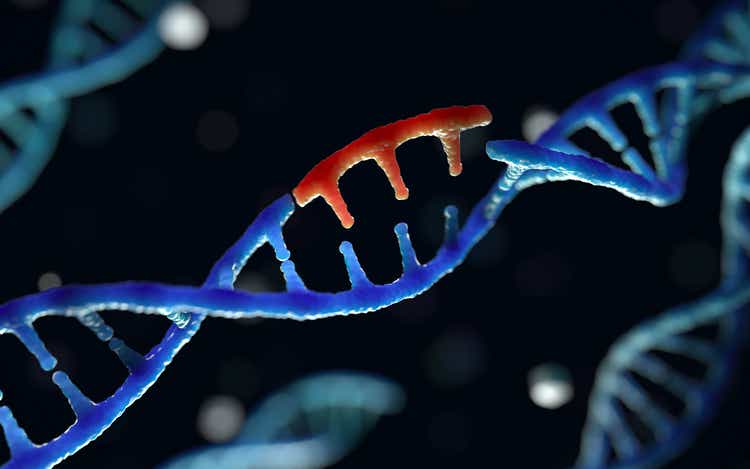 This development is significant for Verve Therapeutics and investors. The clearance of the IND paves the way for the company to expand its research and development efforts in the lucrative U.S. market. By studying VERVE-101 for a form of dyslipidemia, Verve aims to address a significant unmet medical need and potentially offer a groundbreaking treatment option.
Investors should pay attention to Verve's progress as they prepare to report interim data from the heart-1 trial. Positive results could generate excitement and value for the company, potentially driving up the stock price. However, it's important to note that investing in biotech companies carries inherent risks, as success in clinical trials is never guaranteed.
Furthermore, this milestone showcases the potential of gene editing technology in healthcare. Verve Therapeutics' focus on developing innovative solutions for genetic diseases positions them at the forefront of this cutting-edge field. As technology continues to advance, the possibilities for groundbreaking medical treatments expand, opening up new opportunities for investors in the biotech sector.
In summary, with the FDA lifting the clinical hold on its IND application for VERVE-101, Verve Therapeutics is gearing up to study its lead asset in the U.S., bringing gene editing technology one step closer to revolutionizing the treatment of dyslipidemia. Investors should keep a close eye on Verve's progress, as positive results could have significant implications not just for the company but also for the advancement of gene editing therapies in the healthcare industry.