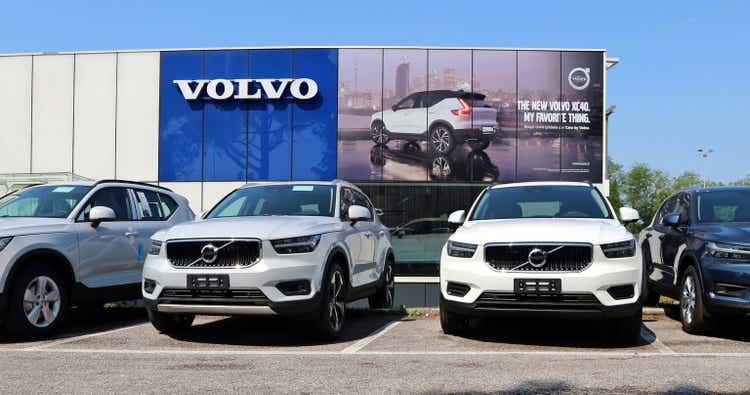 Volvo's global sales of cars in August surged by 18% compared to the previous year, reaching a total of 51,636 vehicles. This impressive growth follows a 15.2% increase in sales in July.
Strong Performance in Europe and the United States
Europe experienced a significant boost in Volvo sales, with a 46% rise to 16,051 cars. The United States also contributed to the success, with sales amounting to 10,644 cars and a year-over-year increase of 31%.
Contrasting Results in China
Although Volvo's sales in China declined by 8% to 15,760 cars during August, the company's report highlights a 5% year-over-year growth in sales from January to August.
Recharge Models Lead the Way
Volvo's line of Recharge models, which feature fully electric or plug-in hybrid powertrains, made up 33% of all global sales in August. Fully electric vehicles accounted for 13% of total sales. Notably, sales of rechargeable cars increased by an impressive 78% over the past year.
Best-Selling Models
The XC60 retains its position as Volvo's best-selling model, with 16,476 cars sold in August. The XC40 follows closely with a total of 13,942 cars sold, while the Volvo XC90 achieved sales of 8,319 cars.