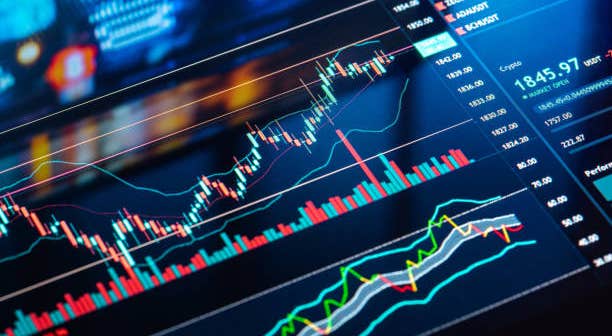 EngageSmart, Inc. (NYSE: ESMT) is making waves in the market today, with its shares trading higher by around 12%. Investors are keen to understand the catalyst behind this surge in stock price and what it means for the company's future prospects.
Gainers
Several other stocks are also experiencing notable movements in today's mid-day session:
1. INVO Bioscience, Inc. (NASDAQ: INVO)
INVO Bioscience is up a staggering 375% to $2.57, following its announcement of an all-stock acquisition of NAYA Biosciences. This strategic move has sparked investor interest and confidence in the company's growth potential.
2. LumiraDx Limited (NASDAQ: LMDX)
LumiraDx shares have climbed 187.4% to $0.25 after the company reported a strategic collaboration with AstraZeneca and Everton in the Community. The collaboration aims to establish England's first community-based heart and lung screening hub, bolstering the company's position in the healthcare sector.
3. Akumin Inc. (NASDAQ: AKU)
Akumin Inc. shares have surged 125% to $0.3279 following the company's agreement with Stonepeak to become a private company. This move has attracted market attention and reshaped investor sentiment.
4. Textainer Group Holdings Limited (NYSE: TGH)
Textainer Group Holdings Limited has seen its shares gain 44.5% to $49.33 after agreeing to be acquired by Stonepeak for a whopping $7.4 billion. This acquisition deal has generated excitement among investors, contributing to the surge in stock price.
5. Twin Ridge Capital Acquisition Corp. (NYSE: TRCA)
Twin Ridge Capital Acquisition Corp. is up 17.7% to $8.11, with investors reacting positively to the company's recent developments.
Other stocks experiencing significant gains include Bright Green Corporation (NASDAQ: BGXX), Navios Maritime Holdings Inc. (NYSE: NM), Motus GI Holdings, Inc. (NASDAQ: MOTS), TeraWulf Inc. (NASDAQ: WULF), and more.
Losers
While some stocks are thriving, others are witnessing price declines:
1. Revolution Medicines, Inc. (NASDAQ: RVMD)
Revolution Medicines is down 43.2% to $15.85 following the announcement of clinical activity and safety data from its Phase 1/1b trial of RMC-6236. This news has had a negative impact on investor sentiment.
2. Li-Cycle Holdings Corp. (NYSE: LICY)
Li-Cycle Holdings Corp. shares have fallen 42.4% to $1.3087 after the company announced plans to halt construction work on its Rochester Hub project. This announcement has raised concerns and prompted a comprehensive review of the project's go-forward strategy.
3. Apollomics, Inc. (NASDAQ: APLM)
Apollomics, Inc. has seen its shares dip 38% to $1.08 following the presentation of vebreltinib efficacy and safety data from the KUNPENG clinical trial at ESMO 2023. The outcome of the trial and subsequent data release has dampened investor sentiment.
4. XORTX Therapeutics Inc. (NASDAQ: XRTX)
XORTX Therapeutics Inc. has fallen 36.6% to $0.4050 after experiencing a significant jump in stock price on Friday. The current decline reflects a market correction after the previous surge.
5. Aclarion, Inc. (NASDAQ: ACON)
Aclarion has dropped 36% to $0.3597 after the company signed a letter of intent (LOI) with ATEC to advance the commercialization of Nociscan. The market is responding cautiously to this announcement.
Other stocks experiencing notable losses include Great Ajax Corp. (NYSE: AJX), Spectaire Holdings Inc. (NASDAQ: SPEC), Troika Media Group, Inc. (NASDAQ: TRKA), and more.
It's important for investors to stay updated on the latest market trends and industry developments to make informed investment decisions. As always, it's recommended to consult with a financial advisor before making any investment choices.
Now, let's delve further into the market dynamics to gain a better understanding of what's driving these price movements.