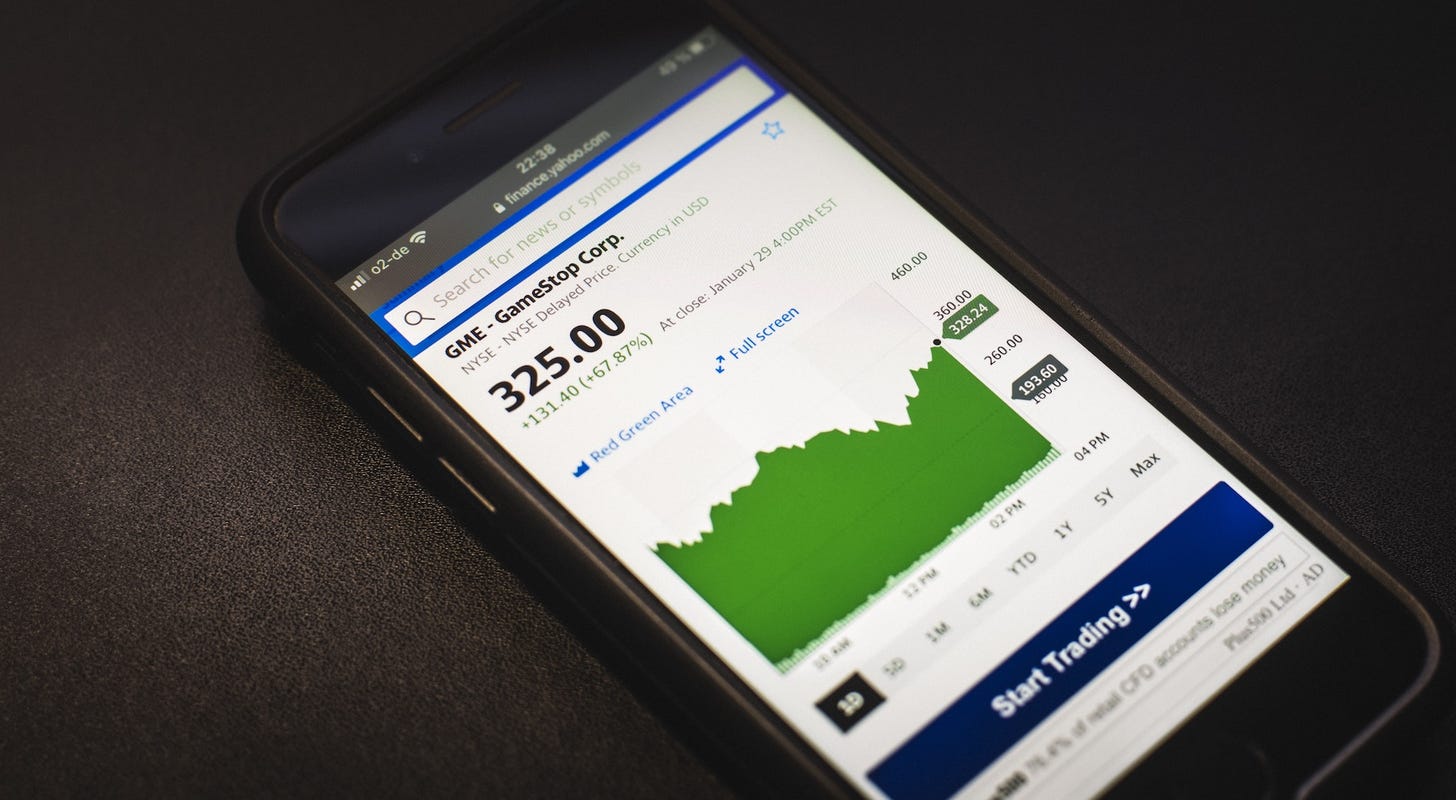 In early 2021, the financial world was captivated by the meme-stock frenzy, most notably the short squeeze of GameStop (GME) and AMC Entertainment. This unprecedented event was fueled by a combination of factors, including government stimulus packages, an active retail market recovering from the pandemic, and the unpreparedness of Wall Street. However, the circumstances that led to this phenomenon are unlikely to be replicated. Let's dive into the details to understand why.
The Rise of Retail Investors
In the early months of 2021, retail investors, often dubbed as "dumb money" by institutional investors, became more deeply involved in the stock market than ever before. Data compiled by BNY Mellon shows a 300% increase in daily orders at one retail equities brokerage in Q1 2021 compared to Q1 2019. On January 27th, 2021 alone, a total of 24.4 billion shares were traded across US equities exchanges.
These retail investors, organized through social platforms like Reddit, TikTok, and YouTube, targeted certain stocks that resonated with them, such as GameStop and AMC Entertainment. Hedge funds had taken significant short positions in these companies, and the coordinated effort of retail investors led to a short squeeze that caused GameStop's shares to soar by a staggering 1,700%.
One hedge fund, Melvin Capital, incurred a loss of 55% of its wealth and had to be liquidated as a result of the short squeeze. This event sent shockwaves throughout Wall Street and introduced a new approach to investing.
Economic Headwinds and Lost Momentum
Since the GameStop short squeeze, many retail investors have faced challenges. While some stocks experienced strong price rallies in 2021, the economic climate of 2022 has led to sell-offs in previously popular meme stocks.
GameStop's price performance, for example, failed to recapture its peak from January 2021. While the stock still holds some impressive growth over its pre-2020 prices, it has not been able to build on its momentum. Similarly, AMC Entertainment's stock peaked later in the year and has since fallen nearly 90% compared to its market position five years ago.
At present, both GameStop and AMC are significantly adrift from their peaks and show little sign of recovery. However, this downturn is not due to a loss of interest from retail investors. Instead, it can be attributed to a complete turnaround in economic circumstances.
The US government's stimulus package, intended to aid those impacted by the COVID-19 pandemic, provided individuals with direct cash payments and other relief efforts. This, coupled with widespread lockdowns, gave retail investors more time and resources to engage with social groups, conduct market research, and trade online using platforms like Robinhood, which offers zero-commission trading.
However, increased spending power led to high inflation rates, which have affected global markets in 2022 and 2023. Central banks have responded with interest rate hikes to control economies, causing retail investors' spending power to weaken. This inability to generate sufficient momentum on a large scale puts retail investors at a disadvantage against institutional counterparts in the current economic climate.
Moreover, expectations for recovery in the US are uncertain due to the possibility of further interest rate hikes and slowing labor demand. These factors make it challenging for retail investors to compete with institutions and hinder the possibility of another boom year like 2021.
Meme Investment Patterns Emerging from Asia
Despite the challenges faced by Western investors in meme stocks post-2021, similar patterns have emerged in South Korea. While Korean meme investors are more focused on sustainability stocks rather than childhood favorites like video game stores and cinemas, collaboration on social media has led to significant price movements in electric vehicle (EV) battery stocks.
Stock prices for battery firms like Ecorpro, Posco Future M, and Ecorpro BM have seen sustained surges throughout 2023, surpassing 1,000% peak performance. While this shows that meme frenzies can still occur under the right market conditions, experts are wary of the potential risks.
Robin Parbrook, Co-Head of Asian Equity Alternative Investments at Schroders, cautions against the significant movements in the EV battery market. He believes that it will ultimately lead to negative outcomes due to high market turnover, concentration in a few stocks, and wild intraday volatility.
What's Next for Memes?
The future of meme investing remains unpredictable, but it is highly unlikely that we will see a repeat of the GameStop short squeeze in the same spectacular manner. Wall Street has become more aware of retail investors congregating on social media, and institutions are taking grassroots movements among investors more seriously.
However, meme investing has succeeded in keeping younger generations engaged in the stock market. While the perfect storm of GameStop's short squeeze may not occur again, the influence of "dumb money" cannot be ignored. Retail investors have made their mark and are being acknowledged by Wall Street.
In conclusion, the circumstances that led to the GameStop meme stock frenzy were unique and unlikely to be repeated. Despite this, the movement has had a positive impact on the market and has brought retail investors into the spotlight. While future meme investing events may unfold differently, the passion and engagement of retail investors will continue to shape the financial landscape.