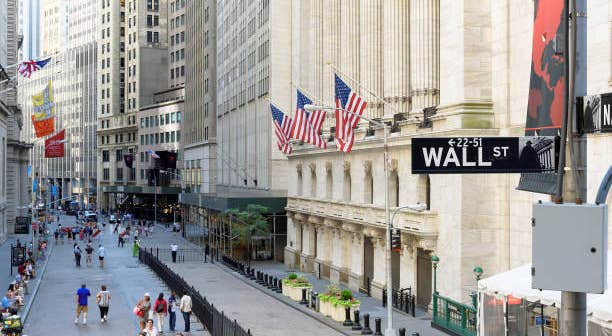 Gainers
SeaStar Medical Holding Corporation (NASDAQ: ICU) saw its shares surge 36.4% to $1.0516. The company's stock climbed 70% on Wednesday after receiving FDA approval for its Selective Cytopheretic Device for hepatorenal syndrome.
Outlook Therapeutics, Inc. (NASDAQ: OTLK) jumped 33.6% to $0.6304.
MMTec, Inc. (NASDAQ: MTC) rose 32% to $1.7929.
Atreca, Inc. (NASDAQ: BCEL) gained 28.8% to $0.3490. The company recently announced the termination of its lease at its corporate headquarters and the departure of its CFO.
Spectral AI, Inc. (NASDAQ: MDAI) saw its stock rise 26.7% to $3.2803. Spectral AI's DeepView SnapShot® Wound Imaging System has received regulatory approvals in the United Kingdom and the United States.
Alpine 4 Holdings, Inc. (NASDAQ: ALPP) surged 25% to $1.0999.
Maison Solutions Inc. (NASDAQ: MSS) surged 24.7% to $8.13.
Biocept, Inc. (NASDAQ: BIOC) gained 23.3% to $0.6780.
HUB Cyber Security Ltd. (NASDAQ: HUBC) rose 22.7% to $0.56.
SAB Biotherapeutics, Inc. (NASDAQ: SABS) climbed 22.4% to $0.7592 after receiving approval to commence a Phase 1 clinical trial.
Losers
Nxu, Inc. (NASDAQ: NXU) shares fell 36.8% to $0.0436 after announcing a public offering of common stock.
Perception Capital Corp. II (NASDAQ: PCCT) shares dipped 35.7% to $6.01.
RVL Pharmaceuticals plc (NASDAQ: RVLP) fell 32% to $0.0397.
Generation Bio Co. (NASDAQ: GBIO) fell 26.8% to $1.7650 after a downgrade from TD Cowen.
Grindrod Shipping Holdings Ltd. (NASDAQ: GRIN) fell 25.7% to $9.20.
Faraday Future Intelligent Electric Inc. (NASDAQ: FFIE) declined 25.7% to $1.29.
Gamer Pakistan Inc. (NASDAQ: GPAK) fell 25% to $1.08.
Nuvve Holding Corp. (NASDAQ: NVVE) fell 22.5% to $0.1549.
Semtech Corporation (NASDAQ: SMTC) declined 22.3% to $15.47 after announcing a private placement offering.
Micromobility.com Inc. (NASDAQ: MCOM) shares fell 19.8% to $0.0369 after previous gains.