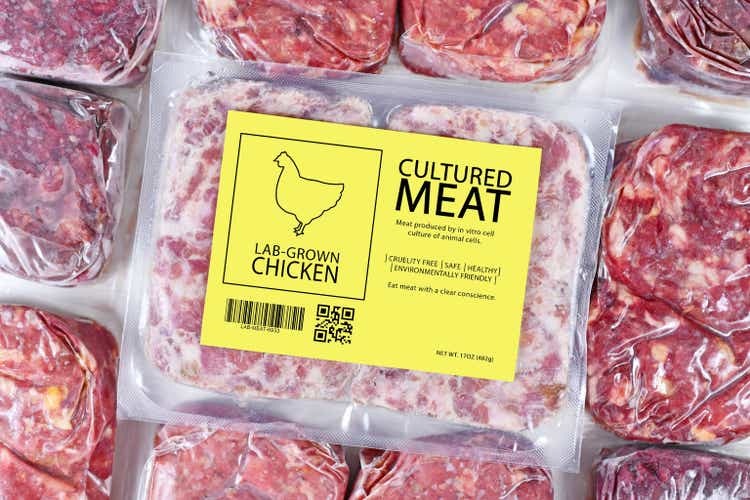 Italy's government has thrown down the gauntlet with a ban on the production and sale of lab-grown meat, all in the name of safeguarding the nation's time-honored culinary traditions.
The recently enacted law firmly prohibits the use and trade of food and feed created "from cell cultures or tissue derived from vertebrate animals." It also puts the kibosh on using terms such as steak or salami to describe plant-based products. Companies that violate the law face stiff fines ranging from €10K-€60K ($10.9K-$65.1K).
"With this bill, Italy becomes the first nation in the world to shield itself from the social and economic perils of synthetic food," asserts agriculture minister Francesco Lollobrigida, a vocal opponent of lab-grown meat due to its threat to traditional meat farming.
In response, Francesca Gallelli, public affairs consultant at the non-profit Good Food Institute Europe, criticizes the legislation, stating, "This bill not only limits consumer choice but also alienates Italy from the potential investment and job opportunities presented by this thriving industry."
Likewise, the Italian Alliance for Complementary Proteins voices its disapproval, remarking that "This bill dictates to Italians what they can and cannot eat, stifles innovation, and likely breaches EU law."
It's important to note that the European Union has yet to approve the sale of lab-grown meat. Singapore surged ahead as the first in the world to authorize such meat, with the U.S. following suit in June.
Amid this backdrop, U.S. producers of plant-based meat substitutes have been grappling with waning popularity and lackluster consumer demand. Notably, Beyond Meat's (BYND) products are currently available in numerous European countries, including Italy.