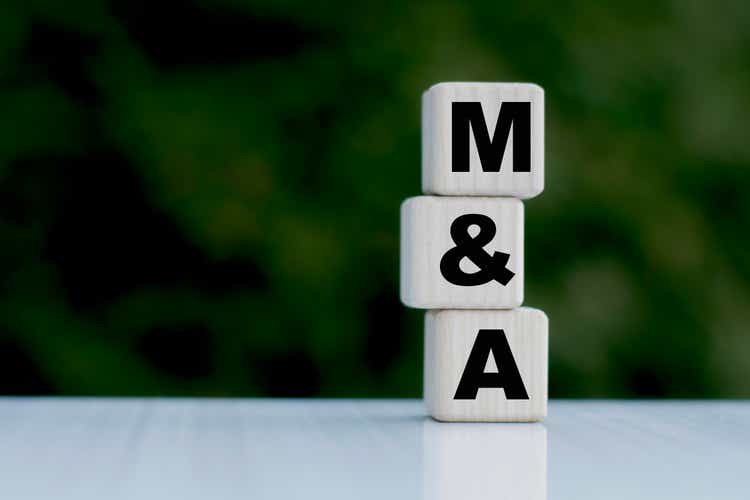 According to a Truist analyst, Jazz Pharmaceuticals (NASDAQ:JAZZ) is evaluating strategic options, including a potential sale or spin-off of its CNS business or its popular drug Epidiolex. The news drove Jazz Pharma's stock up by 3.4% on Friday. The company is reportedly in talks with advisors to assess the level of interest in these options. It is also considering dividing its cannabinoid business from its oncology operations.
The Truist analyst, Joon Lee, suggests that a separation of Jazz's CNS franchise with a contingency value right (CVR) could be a logical move. Lee also mentions the divestment of Epidiolex, given the challenges posed by Paragraph IV. Truist values Jazz Pharmaceuticals at $200 per share using a sum-of-the-parts valuation.
BofA analyst Jason Gerberry presents another perspective, arguing that selling the oncology division and focusing on being a pure-play CNS company, or spinning off the oncology unit and selling the remaining company assets, could be more likely scenarios. Gerberry highlights that a sale of the oncology business would improve Jazz's capital structure, enhance its margin profile, and provide more resources for CNS-related mergers and acquisitions.
In the event of Jazz spinning off its oncology business, the company would significantly reduce its current debt. Gerberry suggests that this approach would allow Jazz more time to establish the success of the Xywav launch and alleviate concerns surrounding competitive threats within the CNS category, ultimately leading to a more accurate valuation of the CNS business in a strategic deal.
In Summary:
Jazz Pharmaceuticals is considering strategic options, including the sale or spin-off of its CNS business or Epidiolex.
A Truist analyst suggests a spin-off of the CNS franchise with a CVR and divestment of Epidiolex as potential moves.
BofA analyst Jason Gerberry proposes selling the oncology division or spinning off oncology and selling the remaining assets as likely scenarios.
The sale of the oncology business would improve Jazz's capital structure and provide more resources for CNS-related M&A.
If Jazz spins off its oncology business, it would substantially reduce its current debt and give the company time to validate the success of Xywav.
The Implications:
The potential sale or spin-off of Jazz Pharmaceuticals' CNS business or Epidiolex could reshape the company's strategic direction. Shedding non-core assets would allow Jazz to focus on its core competencies, potentially leading to improved financials and increased investor confidence. By streamlining its operations and fortifying its position in the CNS market, Jazz could become more attractive to potential buyers or investors. Furthermore, a sale or spin-off would create opportunities for Jazz to explore expansion in the CNS space through mergers and acquisitions.
However, these options also come with risks. Divesting Epidiolex could result in the loss of a key revenue generator for Jazz, especially considering the growing competition in the market. Additionally, any separation or sale could face challenges related to patent protections and competitive pressures, which might impact the valuation and attractiveness of the company.
All eyes are now on Jazz Pharmaceuticals as investors and industry experts eagerly await the company's decision on its future direction. The outcome will undoubtedly have significant implications for Jazz and the broader pharmaceutical industry.